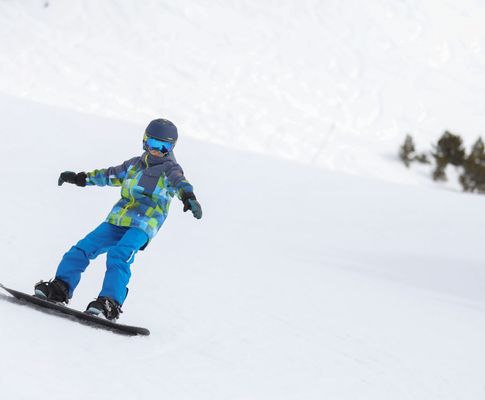 AFTERNOON
DURATION 2H00
5 lessons > Monday to Friday
Medal included
Hours

3pm to 5pm (Christmas holidays)

3.30 pm to 5.30pm (February holidays)

Meeting point
Chastellares Plateau
Is wearing a helmet mandatory?
Wearing a helmet is not mandatory but strongly recommended for snowboard lessons.
Is a special equipment required for snowboarding?
For beginners, wrist guards (rollerblade type) and back guards can be useful.
Is a lift pass required?
During the first hour of the lesson, you will learn to stand and balance. A lift pass is not necessary.
However, you will soon (from the 2nd hour) learn to use the drag lift, and the beginner's pass is required.
Ask your instructor for advice according to your progress.